Welcome to Farnham Lions
We are delighted to welcome you to our website and hope that you will find all the information that you are looking for. We always have a lot on - so if you can't find something please just ask us on the 'Contact Us' page above.
Serving the community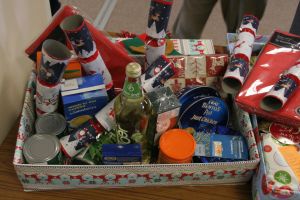 STOP PRESS
Lions Golf Day raised over £8,000 this year for 'the Fountain Centre, St Lukes Cancer Hospital, Guildford- an amazing total - thanks to all who participated or supported us.
2014/2015 President, Keith Harris, sends you a warm welcome
Have you some time to spare?
Why not become a Friend of Farnham Lions and help us with one or more of our many events and projects:
Community Service. Fundraising. Beerex. Carnival - we can always use willing hands and you'll have a great time!
Want to know more?
Come along to a social evening at 7.30pm on Thursday 6th November at The Conservative Club, Ivy Lane, Farnham.GU9 7SB.
We will have a small cheese and wine social for the friends of Lions and those interested to find out more of what we do, a very informal
evening, please email Simon Moran Smith and let him know if you would like to pop in - we would be delighted to see you.
To email Simon send an email to simon.moran-smith@farnhamlions.org.uk