Stop Press
1. Lions make a difference to those in need
Farnham Lions Club raised over £80,000 to help those in need in our Community last year and we had a lot of fun doing it!
Are you interested in finding out how we did it? Would you like to find out how you can help us do it again by being involved in one of our events? Events such as Beerex Carnival, Golf Day or one of our many other annual events such as Pantomime or the Senior Citizens Party. Then why not come to our Open Awareness evening on Wednesday 19th March, 7.30pm at the Farnham Locality Office? This event will be hosted by Cllr Paddy Blagden, our Town Mayor.
No commitments, just have a look at what goes on in your community and listen to some of the organisations we have helped. We hope you will be amazed, motivated, and maybe keen to get involved in some way. We welcome anyone's support, no matter how much or how little they are able to offer.
To reserve a place at the Open Evening, 7.30pm on Wednesday 19th March at the Farnham Locality Office please contact Tony Burke tony.islandtones@virgin.net or 01252 715352 . Refreshments will be available after the meeting.
Make 2014 the year you make a difference as well!
2. Project Wenceslas - Fuel debt reduction.
Donations to 6th February amount to £17,100 (Farnham £13,000 and Haslemere £4,100) --Thank you very much!
3. Farnham Beerex
Beerex 2014 will take place on Thursday 10th April, Friday 11th April & Saturday 12th April 2014. Tickets for the Friday and the two Saturday sessions have sold out. Some Thursday tickets are available at The Maltings' Box office.


Serving the community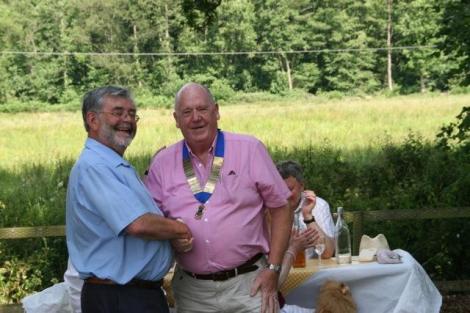 2013 President, Geoff Jeal, sends you a warm welcome
Have you some time to spare? Why not become a Friend of Farnham Lions and help us with one or more of our many projects:
Community Service.
Fundraising.
Or maybe join us for a social evening.
If Lions is what you are looking for then please drop us a line via the 'Contact Us' tab above.
Any and all help is gratefully received - and hopefully you will enjoy the experience!