Welcome to Farnham Lions
We are delighted to welcome you to our website and hope that you will find the information that you are looking for. We do welcome feedback that would make the site even more useful to those it is here to serve - you and our local community. We always have a lot on - so if you can't find something please just ask us on the 'Contact Us' page above.
Hope you all enjoyed a fantastic day at Farnham Carnival....
The weather shone, the crowds came out and both the Fayre and Carnival Procession were really fantastic. Thanks to all who helped to make it a great day for Farnham and the community.
And now ..... Our Annual Charity Golf Day
This year, as usual, our Charity Golf Day will be played at Hindhead Golf Club on Thursday, 27th August. It will be our 19th consecutive event and since 1997 our golf days have raised over £120,000, all donated to local charities. This year the recipient will be the Shooting Star Chase, Children's Hospice in Guildford. 3-man team entries are £240 per team and full details can be received from Les Walton who can be contacted at les.walton@farnhamlions.org.uk
Have you some time to spare?
Why not become a Friend of Farnham Lions and help us with one or more of our many events and projects:
Community Service, Fundraising, Beerex, Carnival - we can always use willing hands and you'll have a great time! If you missed out on our last friends evening, or couldn't come along, and would like to know what went on please use the contact us tab above or send an email to peter.matthews@farnhamlions.org.uk and we will happily add your name to the invitation list for the next one later in 2015.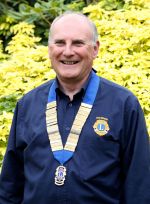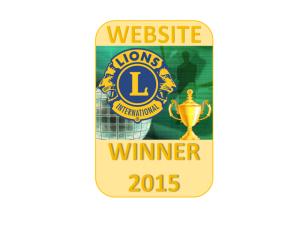 2015/16 President, Simon Moran-Smith, sends you a warm welcome Our latest award - Congratulations to our Webmaster
Have something you want to donate to charity?
Why not call the Lions Community Store who would be grateful for your support. They are always keen to hear from you and will collect anything they can re-use and provide benefit to those of in our community in need. Click here to go to the page with their contact details now or call 01252 616998.