Welcome to Farnham Lions
We are delighted to welcome you to our website and hope that you will find the information that you are looking for. We do welcome feedback that would make the site even more useful to those it is here to serve - you and our local community. We always have a lot on - so if you can't find something please just ask us on the 'Contact Us' page above.
Just a few days left of the 39th Beerex real ale festival.......
.......which is on Thursday, Friday and Saturday 23rd to 25th April. Entry by ticket only. There are over 70 real ales, ciders and perries, live music and BBQ style food. This is our major charity event with proceeds going to many local good causes via our organisation. Friday and Saturday tickets are a total sell out, and Thursday was the busiest Thursday in years. The live music on Thursday was the local band StrauBenZee who did us proud. So, the beers are here and a great choice there is from Hebdon Wheat to Plum Porter and Raspberry Blonde as well as many old favourites. The scene is set for a fun, sociable evening and if you haven't got your ticket now is your chance get down and in the queue early to grab any returns that come in. Come along and join the party. See you there!
Have you some time to spare?
Why not become a Friend of Farnham Lions and help us with one or more of our many events and projects:
Community Service, Fundraising, Beerex, Carnival - we can always use willing hands and you'll have a great time! If you missed out on our last friends evening, or couldn't come along, and would like to know what went on please use the contact us tab above or send an email to simon.moran-smith@farnhamlions.org.uk and we will happily add your name to the invitation list for the next one later in 2015.
One not to miss - Major Event we are holding this May
If you are interested in vintage cars, or in Indian food, culture and dance, then this is one not to be missed. Intrigued as to how cars and India fit then just click here for more information. Hope to see you there!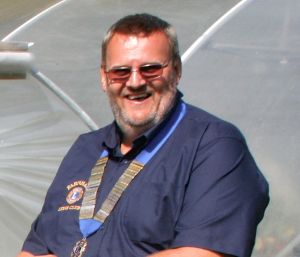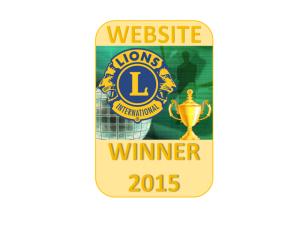 2014/2015 President, Keith Harris, sends you a warm welcome Our latest award - Congratulations to our Webmaster
Have something you want to donate to charity?
Why not call the Lions Community Store who would be grateful for your support. They are always keen to hear from you and will collect anything they can re-use and provide benefit to those of in our community in need. Click here to go to the page with their contact details now or call 01252 616998.