Wenceslas Winter Fuel Project
Sponsored by Herald Group Newspaper Group
Do you actually NEED your Winter Fuel Payment?
Wenceslas 2020/21
Do you actually NEED your Winter Fuel Payment?
Many local people find it hard to keep warm and to cook in winter. We anticipate that this will be especially true this year.
If you can, please pass on your Winter Fuel Payment or make a donation to us and we will ensure it goes directly to the fuel needy.
By working with local agencies such as Citizens Advice we can target this need. Thank you
or by sending a cheque payable to "Lions Club of Farnham"
and endorsed "WFP" on the back to:
Lion Treasurer, 1 Acheulian Close, Farnham GU9 8PL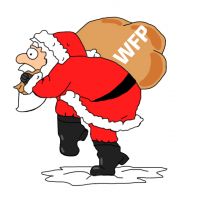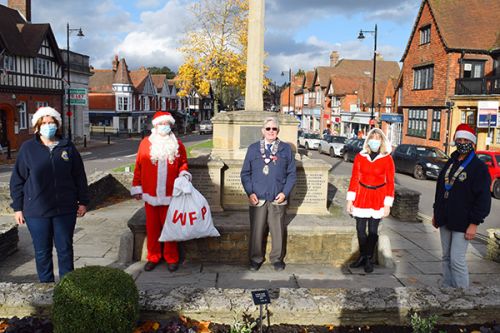 Cold weather is approaching and Lions members know of people in the Farnham area who will have trouble keeping warm this winter. The ninth Project Wenceslas was officially launched by Farnham Town Mayor, Councillor Pat Evans in the open at the bandstand in Gostrey Meadow and by Haslemere Town Mayor, Councillor John Robini on 2 November.
The Lions are inviting those who receive a winter fuel allowance and feel they don't need it, to donate all, or part of it to Farnham Lions Club to help families who are seriously struggling to cook hot meals and keep warm this winter.
Last year the Lions received over £19,000 from the residents of Farnham and Haslemere which was used by Citizens Advice, the Farnham Covid Support Fund and other assistance agencies to help clear fuel debt of their clients. In addition, some of the fund was used to make useful grants to "top up" prepay meter to help users and their families over last winter. We estimate that we helped more than 200 people – parents, children and the elderly – in Farnham and Haslemere during the winter and well into the spring Covid lockdown. The mayor commented that this was a very worthwhile project and she hoped it would have the full support of the people of Farnham.
Details of the project are in the flyer circulated with this edition of the Farnham Herald. Donors can donate via www.justgiving.com/lions-wenceslas
Donations can be made online at www.justgiving.com/lions-wenceslas or by cheque, payable to the Lions Club of Farnham and endorsed WFP on the back, sent to Lion Treasurer, 1 Acheulian Close Farnham GU9 8PL
The whole exercise is made possible by generous sponsorship from the Herald Group Newspapers.
President of the Farnham Lions, Sally Ross said "Donors can be assured that all the funds raised are used for the purposes of relieving fuel debt and poverty by making payment direct to the utility companies. There are no overheads – every pound is spent on fuel"
The Mayors of Farnham, Cllr Pat Evans, and Haslemere, Cllr John Robini, joined Farnham Lions for the official launch of Project Wenceslas for the ninth year. Lions invite those who feel they do not need their Winter Fuel Payments to donate all or part of their payments to the Club to help local people in serious fuel debt or chronic fuel poverty, who are finding it hard to keep warm and cook hot meals this winter.
Project Wenceslas 2019-2020 in full swing...making £19,000


We are delighted the incredible support so far for Project Wenceslas 2019-2020. This vital project raises much needed funds to help minimise or hopefully eradicate fuel poverty in Farnham and the surronding area.