Sponsoring children in India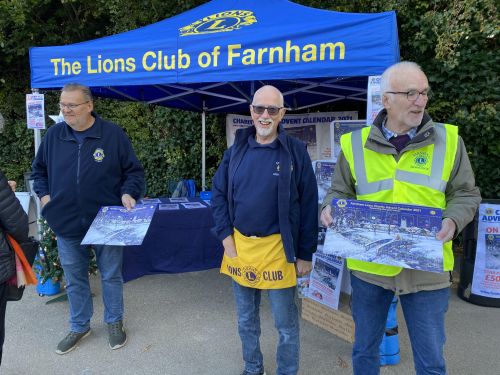 Chiks, the Farnham based charity providing orphanage care and education for desperate Indian children, had just got over a devastating period of costly restoration - following the worst monsoon season in almost a century, when the pandemic struck.
The Indian government instructed care homes to send anyone with family back to those relatives.
Most of almost 200 girls and boys from Chiks' Homes, in the SW Indian State of Kerala, were born and raised in forests – with minimal basic facilities. Those children with no family remained, and the charity arranged for online classes to be held – with many boys and girls who had returned to their roots being encouraged back for these sessions. Such lessons continue.
But uncertainties about the future, notably where finance is concerned, is a great worry, both for the charity and for those managing the Homes. Robin Radley, who started the work more than 20 years ago, said:
"Thanks to our 'family' of donors and our fundraising activities we managed to meet the enormous costs of restoration following Kerala's monsoon disaster – but as we completed our hugely expensive programme late last year, so 2020 brought the killer virus.
"We're right now under growing strain financially, as everyone is viewing their personal situation with very great caution. So we are holding our breath, hoping that what's been a severe reduction in charitable giving will not continue for too long. "
Mr Radley added that Chiks' trustees have a range of plans on-hold for the coming years, with an emphasis on greater self-sufficiency at the homes to better safeguard their future.
More than 20 years ago one of the Farnham Lions Club members started an orphanage. He did so with an Indian who for many years worked alongside Mother Teresa, supporting the poorest of the poor.
The charity Chiks (that's Children's Homes in Kerala State) was soon launched and registered, and when the opportunity came to support some of the children in care, the Club opted to become sponsors. Today Farnham Lions meet the cost of care for four children in SW India.
They are Priya Raju, Niranjan and Niranjara Suresh, all at the Little Flower home, and a bright young man who wants to be an engineer - Sachin, who has been at another Chiks orphanage called Carmel Martha Santhi Bhavan, home for most of his life.
Little is known of the children's past, other than - so typically - something of the misery endured at their respective family homes; rustic shelters in forested land with no basic facilities. However, good food and health care plus schooling and friendships have brought them contentment.
Some Chiks children have matured at an orphanage, and stayed. They include Amos who today is a driver/handyman; originally found in a street at about age five he was nursed to health . . .

·Lions' sponsors - the Club and some individual members - look forward to hearing from the Homes where a selected child becomes the sponsor's main point of contact . . . Among letters received by Club members was the following:
Dear Auntie and Uncle
I am happy you come to Kerala and see me and my friends. We want to see you at England one day.
We like it here very much. Good we have house for living and place for game. Now also Lions medical centre thank you. Everyone is kind not like my family before I came with Uni my brother. There was sad and great worry for us and mother.
Please come again to see us soon with your friends. It is so happy time and thank you for the gifts you bring us.
Priya and Uni XXXXX