Bands for 2017
As we enter into the New Year and the clocks spin through the first months of 2017, we are delighted to announce the bands for Beerex this year. On the Thursday and Saturday night sessions we will welcome a new addition to our line up of popular bands. Firstly with The New Hawleans Jug Band on Thursday. Best described we think as a rollicking collection of meandering musicians led by the irrepressible and irresponsible "Al the Hat"; The New Hawleans Jug band have dominated the underground Jugband blues culture in NewHaw, Surrey, for over 10 years. Perhaps the finest Jugabilly band in the entire Parish. Looking forward to mixing their Jugabily with our Jugability - Should be a great night!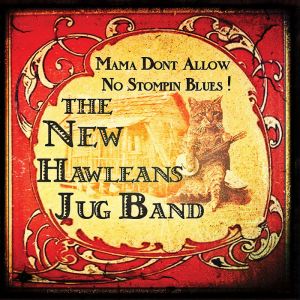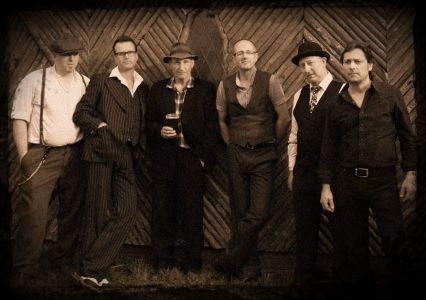 For Friday Discover will be back again in 2017 to rock us through the night as always, and what a great job they did in 2016.
For Saturday lunchtime, well just as we said last year Saturday lunchtimes just wouldn't be the same without the Gambit Jazzmen and so they are back for their twelfth year.
For Saturday evening though we will be breaking with tradition and having two sets, firstly Jonas and Jane will open the evening. Jonas and Jane are an Americana Duo from the UK who consist of harmony driven and bluegrass influenced folk. They have toured Texas, Colorado and Arizona and have played many UK festivals including two stages at the Maverick Americana Festival and the main stage at Carfest South to over 35,000 people, following a live performance of their song 'Whispered' on the Chris Evans BBC Radio 2 Breakfast Show in August 2015.
| | |
| --- | --- |
| Jonas and Jane | True Deceivers |
And if that isn't enough to make a great Saturday evening we will then welcome the True Deceivers.The True Deceivers have been developing their own blend of rootsy folk rock/Americana since their formation in 2003. Former Blazing Homesteads Nick Bliss (guitar, mandolin, harmonica, vocals), Dee Coley (bass) are joined by former Plenty frontman Graham Firth (vocals, guitar) and Jamie Legg (drums) and have since become favourites on the Surrey music scene and regulars at festivals including Guilfest, Weyfest, Haslemere and Bearded Theory. Chris "Spud" Edwards joined the band on fiddle at the start of 2013. We can't wait to hear them at Beerex 2017.
What a line up..... see you there.
Bands for 2016
Peter Paul and Mary's Brother were back on Thursday 21st April and opened up Beerex 2016
Thankfully, despite many requests to do so, "Peter Paul & Mary's Brother" have refused to stop playing. All except Wally, have now given up their day jobs mainly due to medical problems, redundancy or old age! They made their first Beerex appearance in 1977 and came back to help us celebrate our 40th on Thursday April 21st. It was a very special night! To quote Richard, the good looking one with the beard: "They've changed a bit, but their music is just as bad as it ever was!!!" www.peterpaulandmarysbrother.co.uk
For Friday night, the ever popular DisCover returned
Friday night regulars DisCover returned with their infectious mix of pop and rock classics, and they're eager to help us celebrate. "We love playing Beerex," say the band. "We play lots of gigs every year, but Beerex is always one of the highlights. There's a fantastic atmosphere, with everyone joining in and some people even dancing (while being careful not to spill their ale)." The band play songs from the 50s to the present day, and rumour has it they'll be playing a number of well-known hits from 1977, in honour of Beerex's anniversary. In fact they were so well known I think I sang along to every one of them - perhaps that explains my throat!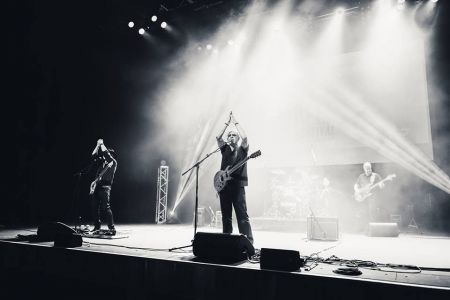 And for the Saturday lunchtime session.....
Well, saturday lunchtimes just wouldn't be the same without the Gambit Jazzmen and so they came back for their eleventh year to help celebrate our 40th. Magic to hear them again. Originally formed in 1982 from Kent based musicians, but now, consisting of musicians who travel from around the South of England and East Anglia. The Gambit Jazzmen have a reputation for good, hot, New Orleans music, and enjoy playing a large repertoire. Just like the early Ken Colyer, Kid Ory and George Lewis bands, they consider themselves a powerful combination creating an exciting atmosphere on stage, and are certainly a great accompaniment to your saturday pint.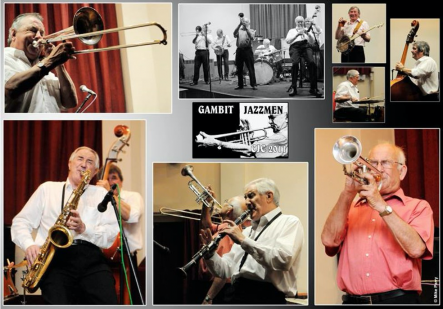 For Saturday night we welcomed Charley Farley Sunday Four
Since 2008 the Charley Farley Sunday Four have been performing in pubs, clubs, festivals and parties across Surrey, honing their enormous party talent. Serving a smorgasbord of modern pop in the style of a bygone age the boys deliver their party fayre using drums, bass, banjo, ukulele, clarinet, saxophone, trumpet and four-part vocal harmonies. Their infectious groove is guaranteed to get your guests dancing. The band of brothers, from the leafy suburbs of Surrey, perform songs written by their long-lived mother who, over the years, has found her song book raided by the famous artistes who have had the great privilege to share her company. To sum them up, they:
- Have been Al Murray's house band for Saloon Shows since 2013
- Won the Fosters Comedy Awards 2014
- Are a 5 piece Swing Skiffle group formed in 2008 Play pop / country / swing with 3 part harmonies
- Are used to playing rabble rousing pub sets, cabaret sets and festival stages. Always entertaining and were great at Beerex.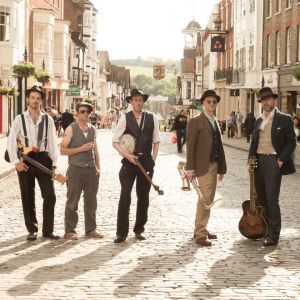 www.cfs4.com

To visit a whole gallery of pictures from Beerex's past, please click here
All profits are for the benefit of local charities